Wooden Beard Brush and Comb Set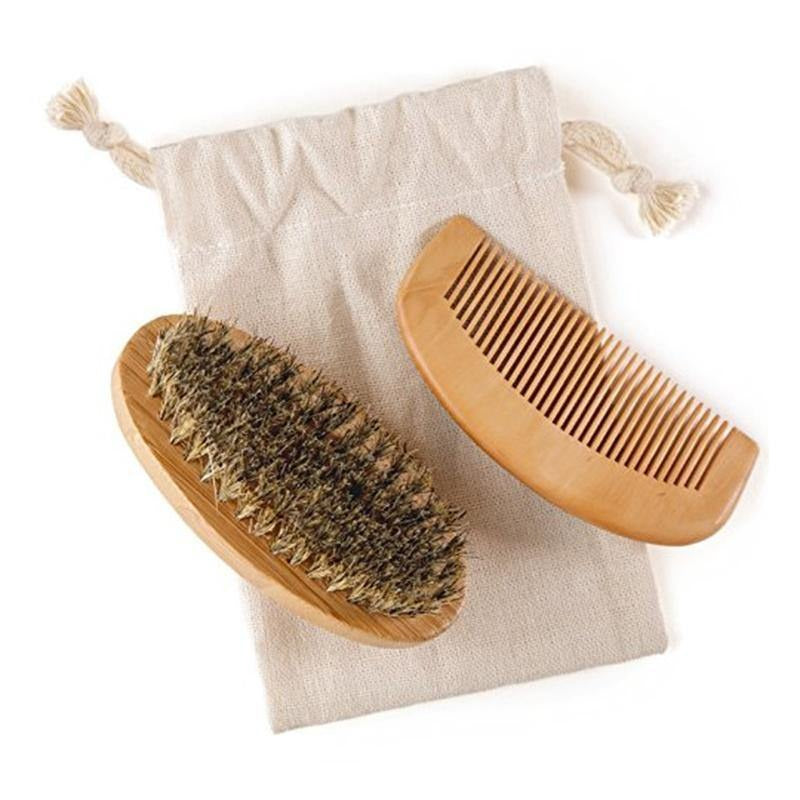 Our beard comb is made of smoothed wood that doesn't absorb oil, but instead leaves it all in your beard. Our stiff brush with boar bristles goes smoothly through your beard and de-tangles it immediately.
Get this separately or in a set with beard oil and balm.
SHIPPING POLICY
Please allow 1 - 2 business days for processing and 2 - 5 business days for shipping of your order if US domestic. Please allow 5 – 10 business days for international orders depending on each country's customs inspection and postal delivery practices.
If you haven't received your package within 30 days if within United States or 45 days if outside United States, please do let us know so that we can help you. If you fail to report it to us, we won't be able to help file a claim with the carrier to find your package.
If the package cannot be delivered and is returned to sender due to an incorrect address, you will need to pay the shipping cost again to resend your package.